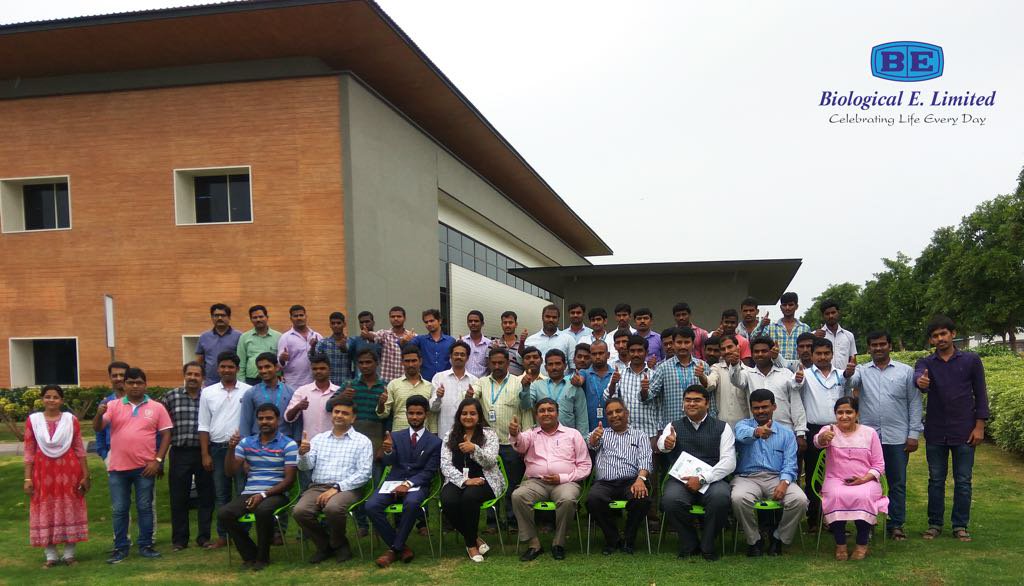 Biological E Limited is the Indian first private company which enter into the vaccine field. Biological E Limited is also central to the Government of India's Universal Immunisation Programme. Biological E Limited supplies more than 60% of its paediatric vaccines to the India Government. From 1977 Biological E Limited has focused on pharmaceutical business in India. Biological E Limited is the 57th ORG ranking organization in India in terms of prescription market share. Biological E. Ltd Walk-In-Interview at Hyderabad For Engineering, Production, Packing
Biological E Limited has dedicated manufacturing facilities for ODS, Liquid Orals and Syrups, Parenterals and API and continue to invest in world-class facilities that accordance with USFDA and EMEA standards.
In the domestic market, Biological E Limited has 23 sales offices and 25 depots. BE covers around 1,00,000 doctors all over India and BE products are sold by around 15,000 stockists in India. Biological E Limited is also expanding marketing and sales channels internationally. Currently BE export to Korea, Taiwan, Japan, Indonesia, Malaysia, and others.
"Biological E Limited" is an equal opportunity employer and BE is committed to strengthening its human talent pool. BE employees come from various geographies and the organization has a highly skilled workforce comprising several PhDs, MDs, MBAs, and postgraduates in chemistry, biotechnology, Microbiology and Pharmacy from top universities/ institutes and with top MNCs working experiences and in an FDA environment. BE motivates all the employees through continued career development programs and effective training.
Biological E. Ltd Walk-In-Interview at Hyderabad For Process Maintenance (LYO, Fermenters), Instrumentation Maintenance
BE encourage talented professionals to submit CVs/resumes to [email protected]
Life at Biological E Limited
BE take great pride in knowing that the growth and progress of Biological E Limited are totally dependent upon Human Resources. To help their people discharge and their responsibilities and grow as complete professionals. BE has clear cut practices and an environment that recognizes and rewards their efforts.
Please follow and like us: