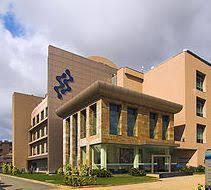 Walk-In at Bengaluru, Sunday, April 7 2019 (9AM – 1PM), Venue: Biocon Campus 20th Km, Electronic City, Bangalore – 5600100.
Position: Executive / Sr. Executive Dept: Fill Finish/Injectables Production.
Candidate should be B. Sc. / B. Pharm / M. Sc with 3-7 years of experience in Injectables Production – small volume parenteral (vial & PFS – Dispensing, sterile and non-sterile area) and should have regulatory audits exposure. Should have hands-on experience in Injectables operations like Compounding, formulation, Autoclave, Filling, Sealing and Lyophylizer.
Position: Sr. Executive / Asst. ManagerDept: Inspection, Device Operation & Packing:
Candidate should be B.Sc./B. Pharma /M.Sc. with 6- 10 years experience in inspection of injectable dosage form (vials, cartridges and PFS) and should have experience in injectable as well as device packing with track and trace operation with knowledge of handling the qualification and validation of packing equipment.
Position: Executive / Sr. ExecutiveDept: Insulin Production (Upstream & Downstream):
Candidate should be B.Sc (Biotech/Microbiology/Bio-chemistry,)/B Tech (Biotech) /M.Sc (Biotech/Bio-chemistry) with 2-6 years' experience in large biological molecule. Manufacturing exposure to purification and drying techniques in a clean room environment with cGMP compliance in Upstream (Microbial fermentation) and Downstream (Purification).
* Candidates who have experience in Insulin /Insulin Analogues manufacturing operations are most preferred.
Position: Sr. Executive / Asst. ManagerDept:
Engineering & Maintenance B.E /B. Tech (Mech,/Electrical) with 3-6 years of experience in maintenance of Process & utility equipment. Should have experience in trouble shooting related to Freeze drier, High pressure column, Centrifuge, Separator, Freezer, HVAC, Chiller, Cooling tower, WFI, PSG & Nitrogen plant. Should have handled Audits and Online updation of all documents as per FDA compliance & QMS activities. *Pharma Industrial experience mandatory.
Position: Executive / Sr. ExecutiveDept:
Instrumentation & Automation BE/B. Tech (Electronics /Instrumentation) with 2-4 years experience in Process control Automation & Instrumentation, Programming & trouble shooting knowledge in Allen Bradley, Siemens, Omron PLCs with FTSE, RS view 32 Works, Wonder ware, Win cc and ifix SCADA Software.To handle instrumentation with level, pressure, temperature, weighing, analytical instruments calibration, validation of process & utility instruments, proactive & preventive maintenance.*Pharma Industrial experience mandatory
Note: All positions are based in Bangalore & would require working in shifts.Candidates should bring two passport size photos, two copies of CV, 3 months payslip, copies of educational certificates, previous work experience certificates & annual salary annexure. For any queries please reach at:
[email protected]
Please follow and like us: