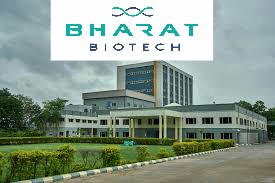 Bharat Biotech is the reputed biotech organization known for its world-class R&D and manufacturing capabilities. Bharat Biotech creates innovative vaccines and biotherapeutics which are trusted worldwide by physicians. Bharat Biotech has own one hundred sixty global patents and products help people in over 65 countries live to their fullest potential. All manufacturing units are approved by USFDA, KFDA, and WHO. Bharat Biotech has over three billion vaccine doses all over the globe. Bharat Biotech walk-in Interview for BSc/MSc (Life Sciences) B.Pharmacy, ITI/Diploma
Bharat Biotech conducts extensive clinical trials to evaluate the safety and efficacy of all of the products. All three phases of clinical trials and post-marketing surveillance are carried out at designated sites. Trials are initiated only upon approval from the National Regulatory Authority after conforming to all ethical guidelines.
Bharat Biotech walk-in Interview for Bsc/Msc Biotechnology, Microbiology, Biochemistry, B.Pharmacy, ITI/Diploma
Life @ Bharat Biotech
Bharat Biotech has facilities that include a cafeteria that serves breakfast, lunch, and dinner. A company guest house is also available for accommodation, vehicles for comfortable commuting, etc. The organization undertakes various employee engagement and welfare activities at regular intervals. The company also takes care of periodic health checks, family picnic, inter-department competitions, team outings, etc. Employees are also provided insurance benefits for medical and personal accident coverage.
Please follow and like us: