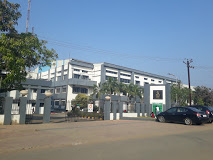 Sun Pharma has world-class quality in design, equipment, and operations in all manufacturing units across the Globe. Sun Pharma has over 40 ( API & finished dose) state-of-the-art manufacturing sites spanning 6 continents. Manufacturing facilities are situated in India, the US, Hungary, Israel, Bangladesh, Mexico, Romania, Ireland, Morocco, Nigeria, Brazil, Canada, Egypt, South Africa, and Malaysia.
A wide range of regulatory agencies routinely conducts stringent audits of manufacturing facilities for compliance with cGMP. Regulatory agencies from different countries like FDA-USA, ANVISA-Brazil, WHO-Geneva, BfArM-Germany, KFDA-Korea, EMA-Europe, MHRA, MCC-South Africa, TGA-Australia, and PMDA-Japan, have inspected Sun facilities and also approved.
Sun Pharma Vadodara Hiring For Production, Packing (B.Pharm, M.Pharm, M.Sc, D.Pharm, Engg. )
As a Sun Pharma employee, you will work with an inspiring, approachable and visionary leadership. Sun open, enabling and trust-based culture will offer you an exciting environment to work and grow.
Search More Jobs at Sun Pharma
Please follow and like us: