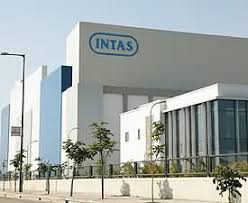 Intas currently ranked at eleventh within the Indian Pharmaceutical Market, Intas is one amongst the quickest growing Indian pharmaceutical majors, having 2.9% market share1. Intas Pharma Walk-In Interview at Nashik For Solid Oral Production and Packing.
Its eight Strategic Business Units use a multidivisional model, with thirty five promoting divisions line of work to numerous medical aid areas for increased focus towards complete development. Intas' forte in delivering best merchandise has earned it respected presence in over seventy countries on the International pharmaceutical horizon, with 3000+ live product registrations. it's with success increased its R & D and producing competence to enter into product alliances and strategic tie-ups and build business efficiencies for its partner firms. 3 of Intas' biosimilar assets square measure already partnered for the EU, US, Canada, China and different markets. Intas is supported in its endeavours through its in depth network of branch offices and subsidiaries spanning USA, Canada, Europe, Central , Africa, Asia-Pacific in addition as CIS and MENA countries.
As a quick paced, Indian transnational Intas is growing at an amazing pace. Young and dynamic professionals with a "CAN DO" attitude are welcome to become Intas' "Partners in Success".
Search Here More Current Jobs In Intas