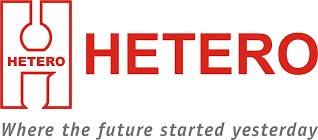 Hetero Drugs is a India's leading generic pharmaceutical organization and the world's largest manufacturer of anti-retroviral drugs for the treatment of HIV/AIDS. Hetero Drugs have over 25 years of expertise in the pharma industry, Hetero's business areas are APIs, Generics, Biosimilars, Custom Pharma services and Branded Generics. The company is globally recognized for strengths in R & D, manufacturing and commercialization of a wide range of products. Hetero Biopharma Walk-In Interview at Hyderabad for Production, IPQA, QC and RA.
Hetero globally presence in over 126 countries and focuses on making affordable medicines accessible to patients globally.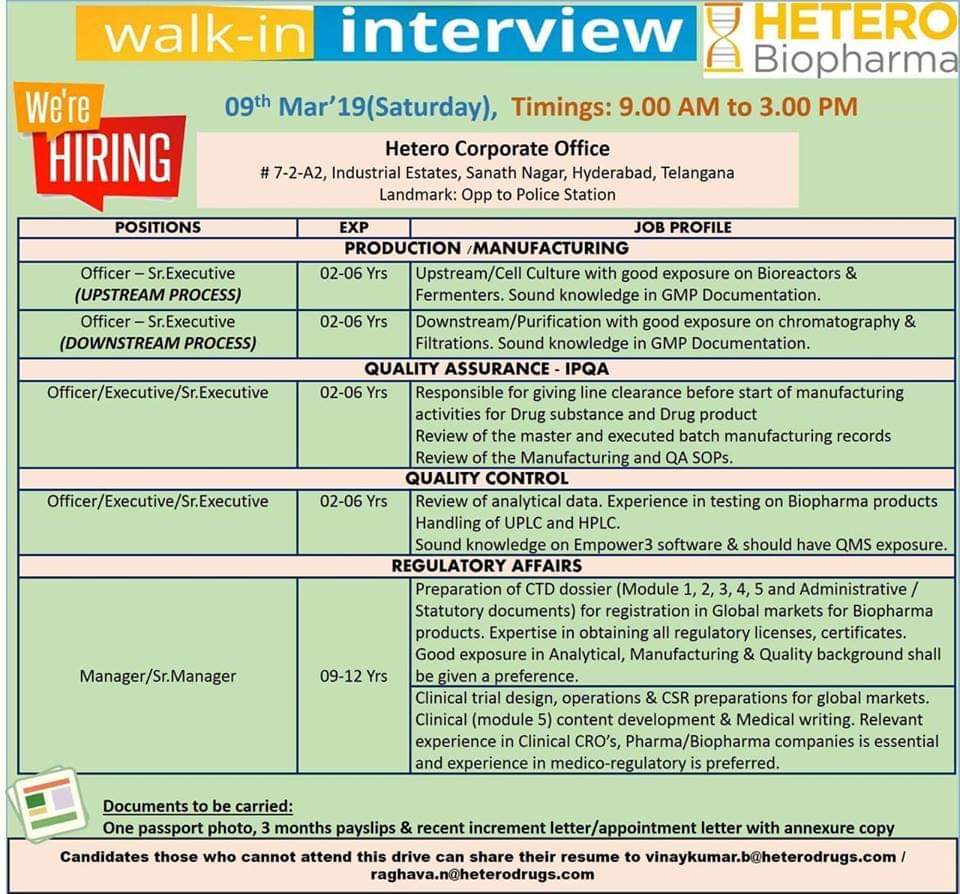 Hetero's strength near the 21,000+ employees, who have been playing a major role in contributing Hetero business over the years. Hetero provide you an environment for personal and professional growth also. A healthy work-life environment is supported through a knowledge-driven work environment where ideas & skills are valued, where people can realize their full potential through effective training program. Hetero Drugs strongly believes that all employee are the backbone of the organization and their contribution is respected, recognized, rewarded and valuable.
Numerous opportunities going on for qualified, talented and passionate personnel from diverse backgrounds in various departments. No matter, if you are a fresher seeking a good break in pharma industry or an experienced hand with an ability to make the difference, you are welcome to join with Hetero Drugs team.
If you are Interested then Mail your resumes to [email protected] and Hetero team will get in touch with you whenever an opening matching your profile comes about.
Please click the link to view current opening at Hetero: Current Openings